In recent years, there has been an increasing number of students seeking support on college campuses which has led to long waitlists for university counseling centers. Anxiety disorders are among the most common mental health problems affecting young adults (ages 18-30 years). Counseling center staff and administrators are working together to find cost-effective options for supporting students.
There is a growing number of mental health smartphone applications to support mental health which hold the potential to address barriers to mental health service delivery. A large number of these applications target anxiety disorders and are based on Cognitive Behavioral Therapy (CBT) which is one of the most evidence-based treatments for anxiety disorders. Previous work has found that people often quickly abandon these applications and there have not been studies up to date exploring users' perspectives on the daily real-world usage of such apps to investigate reasons affecting attrition rates.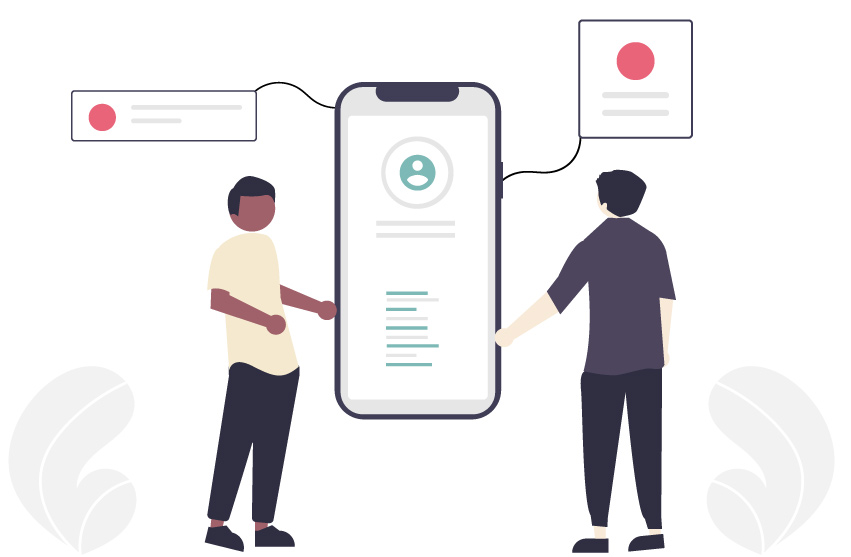 In order to explore young adults' daily perspectives on the usage of commercially-available mobile apps for anxiety that integrate CBT with a focus on investigating the reasons for and barriers to engagement, we conducted a two-week study with students who have contacted a mental health service and are waiting for treatment. We collected quantitative and qualitative data daily from 17 participants who were instructed to use apps that integrate CBT and offer diverse functionality for anxiety management.
This paper published in PLOS Digital Health this year sheds light on specific engagement problems occurring during app use at particular time points from a user's perspective. It also offers a resource for researchers and designers who want to deploy mental health apps in the future. Our work contributed to a deeper understanding of user engagement with mobile apps for anxiety on a day-to-day basis.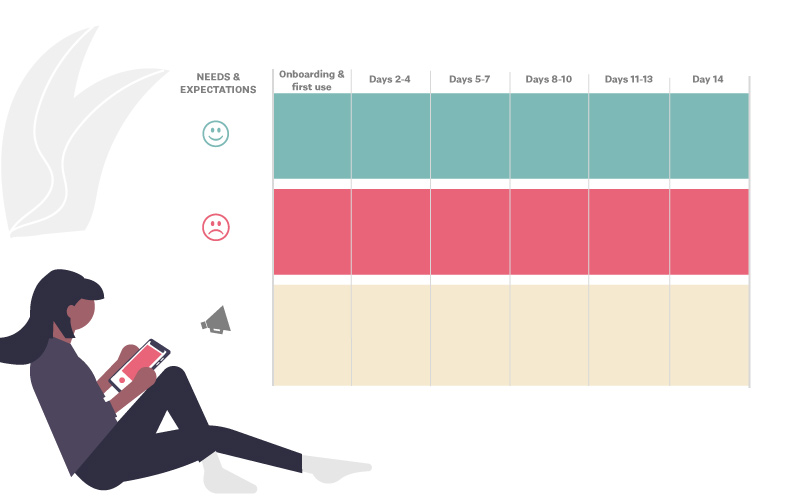 ---
We found that users of such apps form opinions during the first days of use, opinions that remain consistent. During their first interactions with the apps, they identify barriers preventing long-term engagement, reasons that encourage regular use, and provide several suggestions for improvements. Users value apps that are easy to use, offer a variety of content, and have customization options for different functionalities. In contrast, high subscription costs, limited free content, and limited customization options negatively affect participants' motivation. In our paper, we also found that many app features are not used often and the same apps are used differently by different people.
To conclude, apps have the potential to enhance care for people on the long waitlists for in-person appointments with clinicians by offering low-intensity intervention content when in need of support or could be used in conjunction with therapy to increase their uptake and engagement. We propose directions for future research to explore individual differences that affect user engagement and design apps that are adaptable to the long-term needs of users.
---
Refer to this publication:
Balaskas, A., Schueller, S. M., Cox, A. L., Rashleigh, C., & Doherty, G. (2023). Examining young adults daily perspectives on usage of anxiety apps: A user study. PLOS Digital Health, 2(1), e0000185.